Kayseri Car Rental
In this article, you will find everything about renting a car in the magical city Kayseri where the historical Silk Road passes.

A passenger car or an SUV for terrain? Which fuel type? Automatic shift or manual? All details of car rental or apartment in Kayseri airport are here.
Everything About Renting a Car in Kayseri
Kayseri Erkilet Airport, which is 5 kilometers away from the city center, welcomes millions of passengers in every season of the year.

If you are going to Kayseri for holiday purposes, it is ideal for visiting and exploring during spring months, but there is also a winter holiday option. You can explore Kayseri every season of the year. Renting a car allows you to plan your days and be comfortable.

Kayseri Erkilet Airport is very close to the city center, but there are so many places to see in Kayseri that you will need a car even if you manage to fit each of them in 2-3 days.

You need a cheap, new, equipped vehicle and a rent a car company that serves immediately whenever you have questions. Start your journey with no question marks in your mind by renting a car from our office in Kayseri Erkilet Airport.

We recommend that you make your reservation for Kayseri at least 1 week in advance. This precaution will prevent the stress. Once you get off the place, your only concern will be the arrival time to your destination.

Renting a car, contains more comprehensive questions than which type of vehicle and what type of gear you will drive. Let's assume you will rent a vehicle that has an automatic gear. So how many people are with you? If you are crowded and have lots of luggage, the space in the vehicle you rent will also be a determining factor. Supposing that you have also determined vehicles that suits your luggage volume and the number of people. Are you going to your destination with a passenger car, a convertible that doubles comfort and enjoyment or an SUV type vehicle? If you have plans for places such as Cappadocia and Mount Erciyes, you will have a comfortable journey with an SUV type of vehicle. We are here for all your questions about the most equipped vehicles at the cheapest price.

Information you should keep in mind: Kayseri Erkilet Airport is 8 kilometers from Kayseri center, 12 kilometers from Talas and 80 kilometers from Cappadocia.
Where to go in Kayseri?
Kayseri offers you different options both in the city center and its surrounding areas. As the largest city in Central Anatolia, a mixture of east-west synthesis, which has hosted many civilizations such as Hittite, Roman and Byzantine throughout history, it is a special city.

You will witness history as you pass through the streets of Talas where there are houses made by Armenians. Be sure to see the famous Sarnıçlı underground city on Ali Mountain, the second largest mountain after Erciyes Mountain. The Virgin Mary Church, which has nearly 50 thousand books and has been turned into a library, may be another stop. If you take a short coffee break in the city square, see Hunat Hatun Külliyesi, one of the most beautiful examples of Seljuk architecture. You must see the covered bazaar as well.

Just like Talas, Ağırnas, known for its stone work, is one of the places to be seen and it is located in 35 kilometers from the center of Kayseri.

It is impossible not to see Cappadocia when you go to Kayseri. In this miraculous geography, you will go on a completely different journey with underground cities, romantic sunsets and many natural beauties to discover.

With the vehicle you will rent in Kayseri, going places on time and arriving without the stress of being late will take Istanbul travel to the next level.


What to Eat in Kayseri?
Kayseri ravioli is the signature dish of the city. Dishes such as Develi cıvıklısı and pöç can also be counted among local tastes.
FAQ About Car Rental In Kayseri
How type of car is rented in Kayseri?
Renting a middle class hatchback car in Kayseri gives you optimum comfort.
What are the average car rental prices in Kayseri?
The average price of car rental prices in Kayseri is 200 TL.
How far is it from Kayseri Airport to the city center?
Kayseri Airport is 7 kilometers from the city center.
Kayseri Airport Rental Cars
The latest model and well-maintained rental vehicles with insurance coverage are with you at the Airport location with the assurance of www.oscarrentacar.com. www.oscarrentacar.com is the indispensable address for Airport car rental services.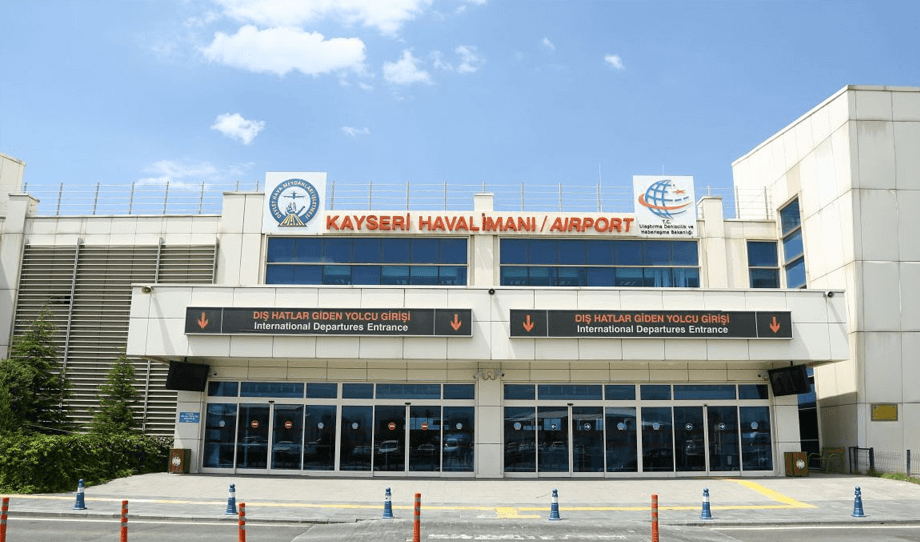 Kayseri Airport