Dalaman Airport Car Rental
Dalaman Car Rental
We are planning a trip to Dalaman . You checked your dates and weather, prepared the pieces from your wardrobe to be packed and with excitement bought the flight tickets of the holiday you had been dreaming of for a long time. The questions are already listed in your mind one after another; what to eat in Dalaman, which bays in Dalaman to go, is it reasonable to rent a car based on destinations…
Everything About Renting a Car in Dalaman
If you want to go through the route at any time and without struggling to catch up, the easiest option is to rent a car. Why is it so? Creating your route according to yourself and/or your family for the activities that feels like you are on holiday already as well as the freedom to pack lots of luggage make rental car favorable. Besides, by renting a car you will have your personal transportation vehicle away from the hygienic concerns related to the Corona virus that affects the whole world.

Our priority is to provide the most suitable vehicles with the most affordable prices in the fastest way with our 20 years of Rent a Car experience and our high standards vehicles that fully comply with the hygiene rules.

Our company, which has the largest vehicle fleet in the region, offers all opportunities on critical issues such as continuous maintenance of vehicles, determination of the points of deliver according to the customer's choice and online support.

Whether it's a large vehicle for a big family or a vehicle for two people, you will have the opportunity to discover all the new places and natural beauties with the car you rent. Some details you'd want to know when researching car rental options in Dalaman: The distance from Dalaman to Ölüzdeniz is 56 kilometers, 45 kilometers to Fethiye, 22 kilometers to Dalyan, 80 kilometers to Muğla, 250 kilometers to Antalya and 300 kilometers to Izmir. For this reason, renting a car from Dalaman airport will be the most sensible option for your holiday.
Where to go in Dalaman?
It is a fact that knowing that a vehicle is waiting for you at the airport as soon as you land, doubles the joy you will take from the holiday.

Dalaman Airport is one of the two international airports located in Muğla and has 10 kilometers distance to the center. Dalaman, which is located in the center of Muğla and nearby cities, has long beaches, natural landscapes where blue and green meet, and magnificent places to witness the history. These beauties are easily accessible through car rental option.

One of the most known and popular Dalaman beaches, Sarigerme is only 13 kilometers from Dalaman. Sarsıla beach, where pine forests and deep blue sea meet, is about 17 kilometers from the center. What if you wanted to go rafting on a white foamy water in a valley surrounded by pine forests? You have to go to Narlı villate in order to raft on the on the Dalaman River which is a special rafting track not only for Turkey but globally. You can rent a car in Dalaman to easily reach the village, which is 70 kilometers far from Dalaman.

In Dalaman, where natural beauties are fascinating, historical textures also have an important place. Hippokome and Telmessos in Dalaman, located in the Ancient Carian Region, are unique treasures with ancient cities, rock-cut tombs, Roman and Byzantine ruins.

Göcek Bays, located within the boundaries of Dalaman, are also very suitable for yacht tourism. Kurşunlu, Akbükü, Göbün, Boynuzbükü and Sarsala bays are the main ones.


What to eat in Dalaman?
In Dalaman, where Mediterranean cuisine is blended with meat, seafood also has a unique place. You can enjoy catfish, caught in Dalaman Stream, in a restaurant nearby. You can eat the blue crab unique to Dalaman as well as the gray mullet. Also, near Sarigerme, you can enjoy a good steak that is popular with local and foreign tourists. You can also try local specialties such as sılcan yoghurt and sea beans.
Car Rental FAQ in Dalaman
What are the places to go from Dalaman by car?
The closest places to Dalaman are Fethiye, Ölüdeniz or Dalyan.
What is the average rental car prices in Dalaman Airport?
Car rental prices in Dalaman are on average 250 TL .
How far is it from Muğla Dalaman Airport and Dalaman?
It is 8 kilometers from Muğla Dalaman Airport to Dalaman.
Which types of cars are ideal for travelling in Dalaman?
Economic type vehicles are ideal for Dalaman travel.
How far is it from Dalaman and Fethiye?
It is 45 kilometers from Dalaman to Fethiye.
Muğla Dalaman Airport Rental Cars
The latest model and well-maintained rental vehicles with insurance coverage are with you at the Dalaman Airport location with the assurance of www.oscarrentacar.com. www.oscarrentacar.com is the indispensable address for Dalaman Airport car rental services.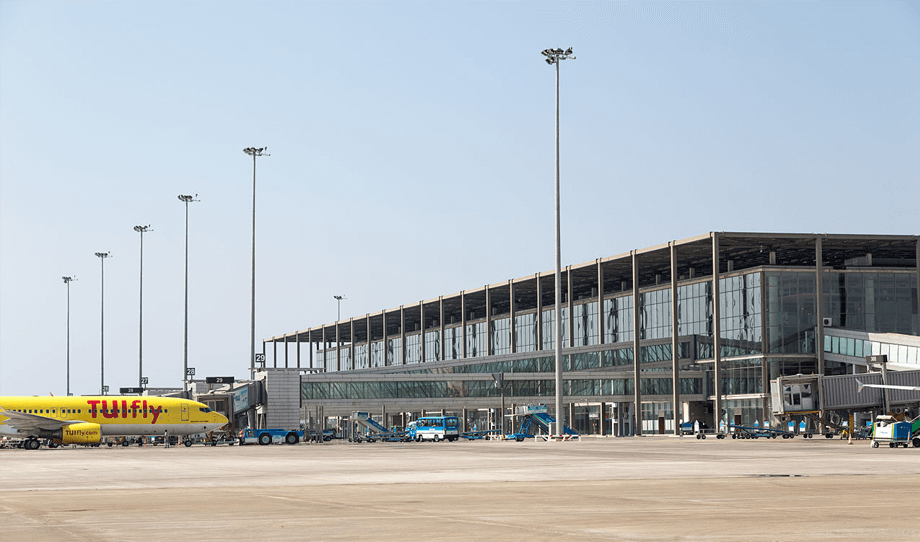 Muğla Dalaman Airport
Dalaman Airport Car Rental
Ege Mahallesi Anafartalar 2 Sok. No:10 Havalimanı Yolu Dalaman Muğla
+905321510151