Fethiye Car Rental
Ölüdeniz, Kelebekler Valley, Kabak, Kayaköy... If you are in Fethiye, a very special area in the South Aegean, you have the chance to discover all of the beauties that nature offers. In this beautiful district where history is intertwined with nature, you can stay away from the chaos of the city or blow off steam through extreme sports. You will get the comfort and pleasure with the right vehicle by using your time in the most efficient way.

Now let's come, what to eat in Fethiye, which bays to go in Fethiye and how you can rent a car to the places you will go.
Everything About Renting a Car in Fethiye
First of all, we can easily say that, Renting a car in Fethiye will provide you with great comfort due to the large number of points you will want to explore. Since most of the above-mentioned destinations are located on the coastline, there will be a lot of decisions to make on the road.

If you are traveling with a few number of people, a compact vehicle will do your job easily. But if there is a large number of people traveling with you or you are planning to do extreme sports or go to places where the terrain is more rugged a land vehicle rental in Fethiye will be the most logical.

Some details that you may want to know while exploring Car rental in Fethiye: Fethiye is 12 kilometers from Ölüdeniz, 45 kilometers from Dalaman Airport, 60 kilometers Dalyan, 100 kilometers from Kaş and 125 kilometers from Marmaris. You can easily go to all these locations with the most suitable price and the most suitable equipments in your vehicle.

Our company, which has the largest vehicle fleet in the region, offers all opportunities on critical issues such as continuous maintenance of vehicles, determination of the points of deliver according to the customer's choice and online support.

Whether it's a large vehicle for a big family or a vehicle for two people, you will have the opportunity to discover all the new places and natural beauties with the car you rent.
Where to go in Fethiye?
The first place that comes to mind when Fethiye is mentioned is undoubtedly Ölüdeniz. The bay, which is 12 kilometers away from Fethiye, was selected as the best beach in the world in 2006. In the with the turquoise color of the sea you can rest or do sports such as kite surfing, water skiing or experience the paragliding from 2000 meters in Babadağ and dive at Belcekız Beach. Butterfly Valley, that is named after the billions of butterflies wrapping around the valleys, is one of the places you should definitely see with its unique identity.

Kabak, which attracts camping and yoga lovers with its untouched texture, should be your other stop. If you want to go from Ölüdeniz, you should take the road that is about 20 kilometers far by terrain vehicle as it will be more pleasant and more comfortable for you to go. One of the most enjoyable routes that you can make one of your day trips is Saklıkent Canyon, which is about one hour from Fethiye.

If you want to add a bit of historical experience to a summer holiday where green and blue intertwine, do not skip seeing Kayaköy, an ancient Greek settlement. You can stop at any point and enjoy the magnificent view by renting a car on this 15 kilometer journey through the pine forests. When you come to Fethiye, do not skip seeing Paspatur, which is known as the oldest bazaar of the city. You will not be able to keep yourself from having a coffee break while passing through the streets decorated by the houses with bay windows.


What to eat in Fethiye?
After a long and enjoyable day, you'd want to enjoy a table decorated with seafood. You can eat trout in a restaurant in Fethiye or you can prefer an evening with sea bass, flounder, lagos and wonderful appetizers in front of a magnificent view. In Fethiye where the effect of Mediterranean cuisine is seen, restaurant in Kayaköy that also has cellars are great both for breakfast and dinner.
FAQ about car rental in Fethiye
What is the average price for car rental in Fethiye?
The average price for car rental in Fethiye is 140 TL.
What are the places to visit in Fethiye?
Ölüdeniz, Belcekız Beach, Paspatur and Kayaköy are the stops you can visit during your Fethiye trip.
How many kilometers from Muğla Dalaman Airport to Fethiye?
It is 45 kilometers from Muğla Dalaman Airport to Fethiye.
Which types of vehicles are preferred for Fethiye travel?
Renting middle segment passenger cars and land vehicles are the most preferred options in Fethiye.
How far is it from Fethiye to Oludeniz?
Oludeniz is 12 kilometers from Fethiye.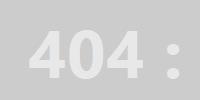 Muğla Fethiye
Fethiye Car Rental
Tuzla Mahallesi Mustafa Kemal Bulvarı No:13/A Fethiye Muğla
+902526127778