Marmaris Car Rental
In Marmaris, one of the most beautiful gifts of nature to our country with its exquisite views of green and blue together, you will never miss a moment by renting a car.

Now let's decide to where you can go and which unique moments you will witness after renting a car in Marmaris.
Everything About Renting a Car in Marmaris
As Marmaris is a place where you will want to explore destinations in many different places, it makes sense to rent a car.

You can rent the most affordable and equipped vehicle from our fleet with many options in different segments with your friends or family. While arriving to your destination without rushing, you will experience new memories.

Some details you may want to know while researching car rental options in Marmaris: It is 8 kilometers from Marmaris to Icmeler Beach, 20 kilometers to Turunc Beach, 35 kilometers to Selimiye and 95 kilometers to Dalaman Airport .

Our company, which has the largest vehicle fleet in the region, offers all opportunities on critical issues such as continuous maintenance of vehicles, determination of the points of deliver according to the customer's choice and online support.

Whether it's a large vehicle for a big family or a vehicle for two people, you will have the opportunity to discover all the new places and natural beauties with the car you rent.
Where to go in Marmaris?
Turunc is undoubtedly the first place that comes to mind in Marmaris. Situated in the southwest of Marmaris, Turunc is ideal for those who want to spend a quiet day in an untouched bay. Traveling for 20 kilometers between Marmaris and Turunc with a unique view is an experience on its own. You can swim in Kumlubük, which is located in Turunc, and you can relieve the stress of an entire year while taking a long walk.

Icmeler Beach, formerly a fishing village, is a quiet town just 8 kilometers from the center.

The beautiful Bead Bay is about half an hour west of the center. Just like in Kumlubük, it is ideal for those who want to swim in a clear sea and spend a calm day. Selimiye is a must-visit when you go to Marmaris. Selimiye, a quiet village that you will arrive with a 45-minute journey, draws attention as a marina. Peaceful Sığliman Bay is also worth remembering.

After these pleasant trips, you can go to Sedir Island known as Cleopatra Island by boats departing from Gelibolu Village.

After seeing the beautiful bays, history enthusiasts can see Marmaris Castle built in 1044 BC and Havsa Sultan Caravanserai right near it.


What to eat in Marmaris?
You will find the most delicious varieties of Mediterranean cuisine in Marmaris. Seafood and mixed herbs unique to the Aegean invite you to both evening meals and lunches. Bono Good Times, one of the best known in Marmaris, is a nice place where you can taste the Mediterranean cuisine. In Turunç, Kumlubuk Yacht Club is a chic place to visit.

If you want to end the day in Selimiye , Hidayet's Place will be a perfect day-end gift with its pleasant atmosphere. If you are in the center of Marmaris, Liman Lokantası stands out with its rich menu.
FAQ About Car Rental In Marmaris
What is the average price for car rental in Marmaris?
The average car rental price in Marmaris is 250 TL .
How far is it from Muğla Dalaman Airport and Marmaris?
It is 90 kilometers from Muğla Dalaman Airport to Marmaris .
Which types of vehicles are ideal for Marmaris travel?
Economic or middle segment vehicles are ideal for Marmaris travel.
How to get to Marmaris after landing in Dalaman?
You can go to Marmaris from Muğla Dalaman Airport by the car you will rent.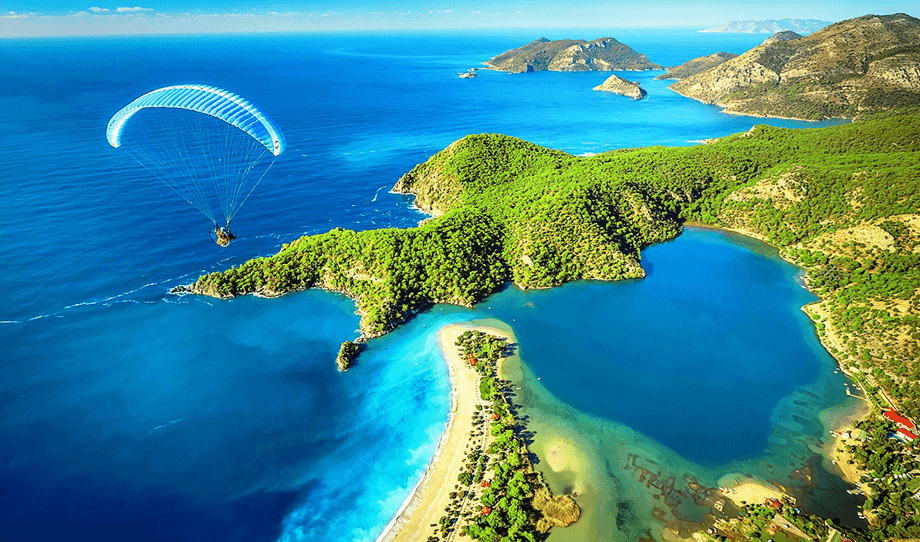 Muğla Marmaris
Marmaris Car Rental