Antalya Airport Car Rental
Antalya Car Rental
All details about renting a car in Antalya, one of the tourism cities that attract attention not only in our country but also on a global scale, are in this article. A passenger car or an SUV for terrain? Which fuel type? Automatic shift or manual? All the details are here.
Everything About Renting a Car in Antalya
Antalya Airport is the 14th busiest airport in Europe by 2020 as an international airport that hosts thousands of local and foreign tourists that visit the southern coast each year. With this rush, it is a great comfort to know that a vehicle is waiting for you to travel in this wonderful city that you know very well or you will discover.

You need a cheap, new, equipped vehicle and a rent a car company that serves immediately whenever you have questions. Start your journey with no question marks in your mind by renting a car from our office in Antalya Airport.

Renting a car, contains more comprehensive questions than which type of vehicle and what type of gear you will drive. Let's assume you will rent a vehicle that has an automatic gear. So how many people are with you? If you are crowded and have lots of luggage, the space in the vehicle you rent will also be a determining factor. Supposing that you have also determined vehicles that suits your luggage volume and the number of people. Are you going to your destination with a passenger car, a convertible that doubles comfort and enjoyment or an SUV type vehicle? We are here for all your questions about the most equipped vehicles at the cheapest price.


Where to go in Antalya?
Turkey's 5th largest city, paradise of citrus, Antalya is waiting for you to visit many places.

Holiday or business travel, regardless of your purpose of visit is, Antalya's natural and historical areas will double your travel pleasure.

Located in the city center, Kaleiçi can be deemed the signature of Antalya. It is a colorful center with gift shops, leather shops, cafes where you can take a short break. It also fascinates you with its historical texture surrounded by walls. If you want to get away from the city, then Konyaaltı Beach, which is 10 kilometers far from Kaleiçi, will be the closest sea break. Another natural beauty that you can easily arrive and see in Kaleiçi is the Düden Waterfall. Köprülü Canyon is a beauty that you must see. It is a place where activities such as trekking and rafting are performed.

You should definitely see historical sites as well as natural areas. Termessos Ancient City, Antalya Museum, Perge Ancient City, Patara and of course Aspendos Ancient City are among the places you should definitely see.

Kaş, Alanya , Olympos - Çıralı , Kemer… Each of the different districts is actually a holiday destination alone. Each of deserves days of visiting. If you have enough time, you can easily go from one to another with the car you will rent.


What to Eat in Antalya?
In Antalya, where the effects of Mediterranean cuisine are seen, seafood also stands out as a delicious option. Local delicacies such as Piyaz, artichoke Girit (Crete) kebab, hibeş, and laba dolmasi are the options you can enjoy in your sightseeing stops.
FAQ about Car Rental in Antalya
What are the places to go by car from Antalya?
Kas, Alanya, Olympos - Çıralı, Kemer, Fethiye, Dalaman are among the most visited places in Antalya.
What are the average car rental prices in Antalya?
Car rental prices in Antalya are on average 210 TL .
How far is it from Antalya Airport to Antalya Center?
Antalya Airport is 15 kilometers from Antalya Center (Kaleiçi) .
Which types of vehicles are ideal for Antalya travel?
Middle segment hatchback vehicles are the most preferred vehicle type in Antalya.
What to eat in Antalya?
Local delicacies such as Piyaz, artichoke Girit (Crete) kebab, hibeş, and laba dolmasi are the options you can enjoy in your sightseeing stops.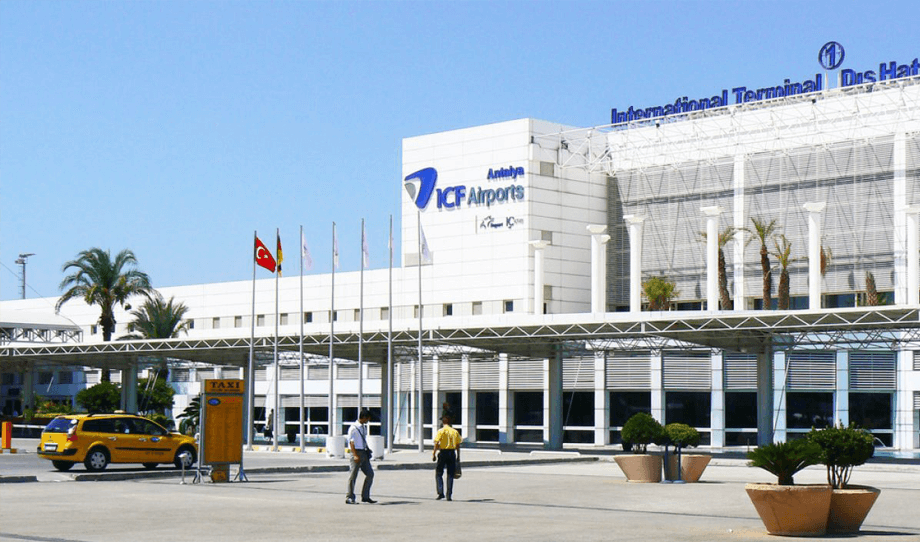 Antalya Airport
Antalya Airport Car. Rental