Bodrum Car Rental
Are you ready for Bodrum trip, with its white houses, blue sea and many places to explore? Let's take a look together at what to do, what to eat and how to rent a car in Bodrum, which has become the most popular district of Muğla over the years. Let's explore the together a Bodrum trip that you will enjoy each stop. What you should be prepared for while traveling Bodrum, Bitez, Gümüşlük and other beautiful places around, all in this article.
Everything About Renting a Car in Bodrum
Renting a car in Bodrum will give you the opportunity to visit many destinations and different destinations without any time restrictions, on any day and time.

If you are traveling with a few number of people, a compact vehicle will do your job easily. But if there is a large number of people traveling with you you can have a fun trip with large van type vehicles.

Some details that you may want to know while exploring Car rental in Bodrum: It is 17 kilometers to Bodrum center, Yalıkavak, 20 kilometers to Turgutreis and Gümüşlük, 35 kilometers to Milas - Bodrum Airport.

Our company, which has the largest vehicle fleet in the region, offers all opportunities on critical issues such as continuous maintenance of vehicles, determination of the points of deliver according to the customer's choice and online support.

Whether it's a large vehicle for a big family or a vehicle for two people, you will have the opportunity to discover all the new places and natural beauties with the car you rent.
Where to go in Bodrum?
Bodrum and Dalaman are the two out of thirteen districts of Muğla that have an airport. Bodrum Milas Airport is 35 kilometers from Bodrum Center. With the car you will rent from the airport, you will embark on a new adventure in about half an hour. As Oscar Rent A Car, we make sure that you start your journey safely by delivering the vehicle that you can travel in Bodrum with great comfort and pleasure.

You came to Bodrum and settled in your hotel. If you arrive early and want to rest near the blue sea, you can jump into your car and spend a peaceful and calm time at Akvaryum Bay, about 10 minutes away from the center.

Güvercinlik, Bodrum Beach in Bodrum, surrounded by the beauty of different bays, are the bays you can go in about 10-15 minutes. If you are on your way to Yalıkavak, you can go to the beaches of different sizes and on your way back you can see the famous windmills.

Bodrum Castle and Halicarnassus Fishermen Mausoleum are among the places to visit. Zeki Müren Art Museum, which is named after one of the important singers of Turkish music history, is also an interesting museum.


What to eat in Bodrum?
Breakfast, which is a meal for every hour during day as well as early morning, awaits you in the hidden corners of Bodrum. If you are dreaming of a village breakfast in which everything is placed on the crowded table, Havva Ana, is located in the village of Gökçebel on the road to Yalıkavak. Sail Loft, which has been serving for many years now, is a place you can visit in Gündoğan all day. If you happen to pass near Gümüşlük, Serpme breakfast will be a very pleasant option in Limon Gümüşlük, which is famous for its sunset view.

What about dinner options? In Bodrum, which is one of the world's most popular vacation destinations, a wide range of foods from Turkish cuisine to world cuisine awaits you. Türkbükü with its fascinating sunset view and seafood dishes, Konacık with its dishes Aegean dishes are the places you can go by your car.


FAQ about car rental in Bodrum
What is the average price for car rental in Bodrum?
Average price for car rental in Bodrum is 210 TL.
What are the places to visit in Bodrum?
You can visit Bodrum Castle, Halikarnas Fishmonger Museum, Bodrum Beach and Güvercinlik in and around Bodrum. You can also visit the towns around Gümüşlük, Yalıkavak, Türkbükü.
How far is it from Bodrum Dalaman Airport to Bodrum?
Bodrum - Milas Airport is 35 kilometers from Bodrum Center.
Which types of vehicles are ideal for Bodrum travel?
Middle or upper segment vehicles are more preferred in Bodrum.
How far is it from Bodrum to Datça?
It is approximately 45 kilometers from Bodrum to Datça.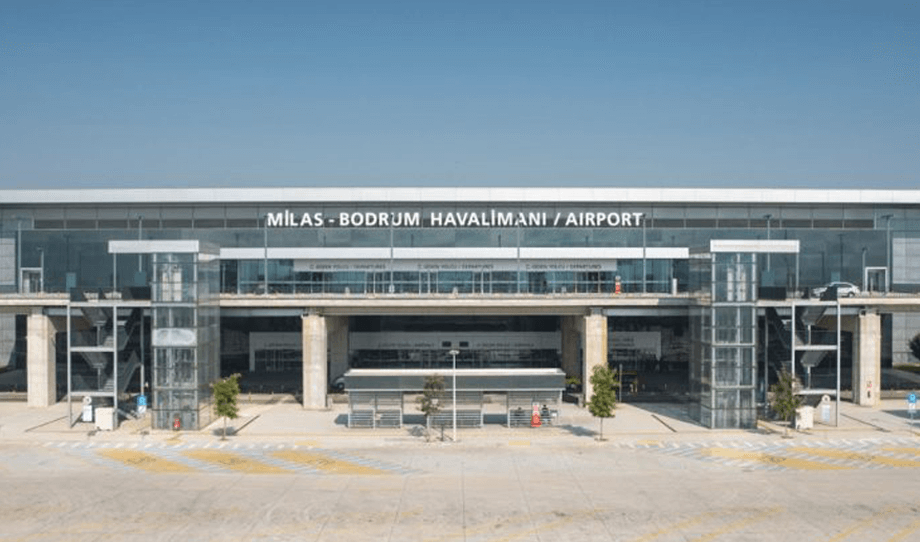 Muğla Bodrum Airport
Bodrum Airport Car Rental
Milas-Bodrum Havalimanı Muğla
02526127778