Famous For Its Natural Beauty: Kas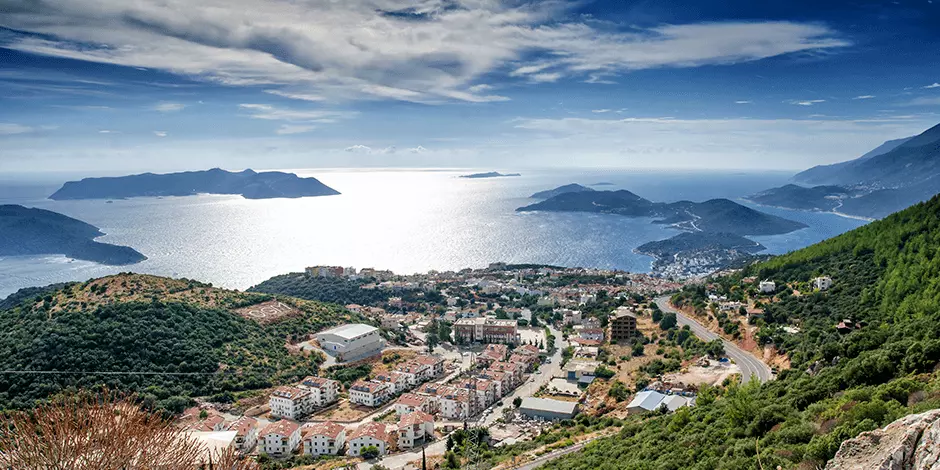 As you explore the most important points of our natural beauty and historical heritage, you will be able to open the door to valuable options waiting for you. It is useful to get to know the region closely before looking at the very valuable alternatives waiting for you in Kas, which is the most valuable point of the Mediterranean geography! Because Kas manages to make his name not only with his past but also with his perfection in modern life.
Kas, which was the capital of the Lycians like the ancient city of Patara, became a very valuable city for the Lycians, which is called The Land of The Sun. Kas, which has many artifacts that have reached this aspect to date, is also known for its structures that are included in the UNESCO World Cultural Heritage list. Are you ready to explore the most special spots waiting for you in Kas, one of the richest regions of our country in terms of attractions?


Antiphellos Ancient Theatre
A very special structure used by the Lycians, this theater is remarkable both for its location and for its architecture. Its unique atmosphere and the fact that it is very successful visually opens the door for this theater to be very successful. An ideal place for those who especially want to take pictures, you can also open the door to a great experience by spending time in this ancient theater.


Ancient City Of Xanthos
The distance can tire you as you walk along the roads of this ancient city, a center located about 50 km from Kas. As a result of your journey, where you can overcome this challenge by driving in a comfortable car, you will be able to see the wonderful structures on the UNESCO World Cultural Heritage list. In this area, where excavations are still ongoing, you will be able to closely observe valuable structures from each other. A pleasant holiday awaits you in Xanthos, a place intertwined with nature.


Demre
Demre, a place located about 40 km from Kas, is notable for the ancient city of Myra within its borders. In Demre, where the Church of Saint Nicholas and many other beauties are located, you can also observe blue crabs closely. You can head to Demre, very special geography for the Christian world.


Sunken city and Kekova
2 in Kekova, one of the most visited areas in the KAS region. part of the city was flooded due to the earthquake. The ancient city of Dolkhiste is referred to as the Sunken City in this aspect. In addition to the natural beauty of Sunken City and Kekova, it is worth mentioning that the artifacts dating from the Byzantine period are quite remarkable. If you want to spend time here, you must reschedule your Kekova route!


Simena
Kaleköy, which was referred to as Simena during the Lycian period, manages to be one of the most preferred areas of tourists nowadays. Due to the lack of a diving zone, it is necessary to express that tourists go to Sunken City by canoe and dive. It is also worth emphasizing that the funerary monuments located at different points of Simena are the most valuable options that attract tourists. Before heading to Simena, it will be important to make a plan for the places you will visit in the region.


Kas Car Rental Service
Do you want to explore the beauty of the region closely with
Kas car rental
services? Due to the distance of the most special structures of the region to each other, those who want to spend time in Kas should resort to car rental solutions! If you want to go to Kas and spend time here, you can use our car rental services. In addition to the experience, you will experience by renting a car, you can also benefit from budget-friendly solutions.
Car Rental Kas services to reach the best you should take a look at the car options we offer you. While providing you with luxury and comfortable vehicles, we also open the door to alternatives that will not compromise quality during the journey. You should also take a look at our car options for an unforgettable holiday experience with KAS car rental!
Famous For Its Natural Beauty: Kas