Heritage of Centuries: Patara Ancient City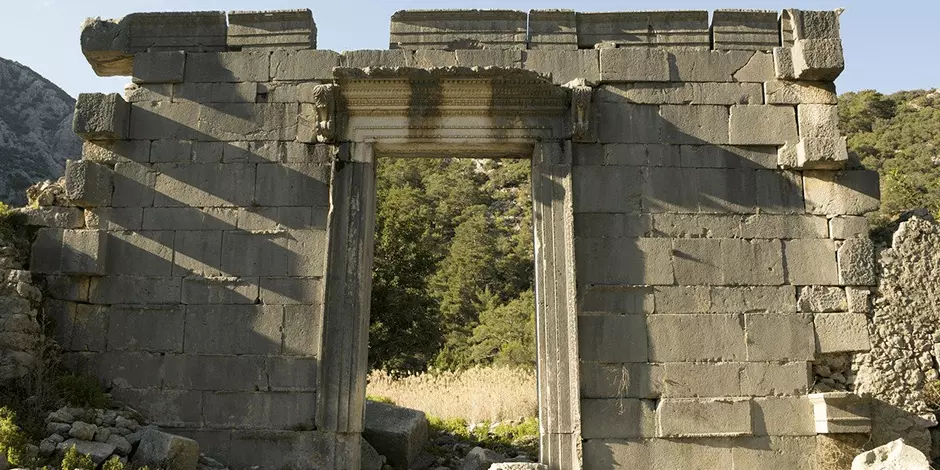 Do you want to experience a great experience and spend quality time in Patara ancient city? Then you will be able to open the door to a journey intertwined with history in the most special geographies of the region. Patara's ancient city, one of the most important cultural heritage of the world, is a perfect region between Kas and Fethiye.

Patara, which is an ancient city that reached today during the period of the Hittites and Lycians, is a place where traces of life were found in the 8th century BC. It is worth mentioning that this city, which was used as a capital during the Lycian period, is quite remarkable not only from an administrative point of view but also because of its geographical location. Besieged by Alexander the Great, one of the greatest commanders in history, this city has managed to become an important Center in the Xanthos Valley for centuries.

It is also very valuable that Patara's ancient city, which has maintained its importance in every period in its existence, is a port city. It was used as a grain store during the Roman period, and it was possible to discover traces of Roman architecture here. For this reason, we can mention that the city is quite remarkable from a cultural and architectural point of view. Patara, the birthplace of Saint Nicholas, known as Santa Claus according to the Christian faith, is considered sacred in this aspect.
Patara Ancient City and Attractions
There are many places to visit in Patara, which is a very remarkable place in the region between Kas and Fethiye. Because it is one of the most special legacies of humanity, we have compiled for you the places you must see in Patara, which welcomes millions of tourists every year!
Parliament House
In Patara, which is a very remarkable place dating from the Lycian period, you can take a closer look at the structure that is the first parliament building in the world. As well as the grandeur of the parliament building, most of which is still as solid as the first day, its location is quite remarkable. It is possible to say that the blue behind it, in particular, managed to make Parliament House a different beauty!
Ruins Of Patara Ancient City
For those who want to spend a pleasant time in Patara, there are so many must-see places! The most notable ones are the Vespasian Bath, Patara Theatre, the Roman triumphal arch, The Corinthian Temple, and the Byzantine Church. We can express that these places, which should be seen by everyone who comes to Patara, attract attention not only from an architectural point of view but also with historical features. In Patara, which is visited by millions of people every year, you can also open the door to a wonderful journey to spend a pleasant time.
Patara Beach
Of course, cultural and historical ruins do not come to mind only when it comes to the must-see sweats in Patara. At this point, it is necessary to mention Patara Beach as one of the alternatives that come to the fore. Patara Beach, in addition to being the longest beach in the region, also makes its name because it is an immaculate beach. It is one of the preferred places of almost every holiday lover who wants to enjoy the sea, sand, and sun. On this beach, which stretches for 18 kilometers and admires almost everyone, you can immediately turn your route to Patara to spend time.
Patara Car Rental
If you want to experience an unforgettable holiday in Patara, the most special solution you should choose will be a Patara car rental. To travel around the region and move forward with your car without wasting time, you can immediately take action to rent a vehicle that is suitable for you. Are you wondering what privileges are waiting for you in car rental? Then you should take a look at Patara car rental privileges immediately.
Luxury and Comfortable Car Rental
When you want to rent a car in Patara, your basic expectation is a luxury and comfortable travel. Because special alternatives are waiting for you to spend a pleasant time in the region. Among these alternatives, one of the biggest advantages is that the car you prefer when traveling makes you feel comfortable.
Patara Cheap Car Rental
Isn't it very special for you to take advantage of budget-friendly solutions in your luxurious and comfortable holiday? Then you can start opening the door to the most valuable options for you with our Patara car rental services. Especially we prove that we feel customer satisfaction at the affordable prices we offer without compromising the comfort of the vehicles. By contacting us, you will be able to meet all your car rental needs.
Heritage of Centuries: Patara Ancient City