Datca Car Rental
If you want to choose a calm spot for vacation, we would like to introduce you to the most unique city of the South: Datça. With its stone houses, streets filled with bougainvillea, Kargı, Hayıtbükü, Knidos, Palamutbükü and other lots of clean bays, Datça is a piece of heaven.

Now, what to eat, where to go and which cars to rent in Datça?
Everything Concerning Renting a Car in Datça
With its location on the Datça peninsula from which it takes its name, it still stands out as a peaceful and pleasant holiday route, far from popularity. With the car you rent, you will add more than 50 bays and different discoveries on the Datça peninsula to your list at the end of your vacation. Renting a car will help you navigate the tourism-focal points of our country, especially the Aegean and the Mediterranean, with great comfort and confidence by your side.

If few people are going on vacation, a compact vehicle will easily do your job. Suitable for 4 people on short trips and 2 or 3 people on long trips, these vehicles are usually hatchbacks. It will be useful to rent a hatchback car for an average of a week-long trip.

However, if you are more in number or have a lot of luggage, we recommend you rent station wagon type vehicles with very good road holding and high luggage volume. The roads on the Datça peninsula are not bumpy, but they bend a lot; so, if you are going to be crowded, we will answer all your questions, as Oscar Rent a Car, about renting a car with our station wagon type vehicles.

Some details you may want to know while searching for car rental options in Datça: There is a distance of 70 km from Datça to Marmaris, 95 km from Akyaka, 160 km from Dalaman Airport and 198 km from Bodrum Milas Airport. You can also go to Bodrum by a ferry in 45 minutes.

Our company, which has the largest vehicle fleet in the region, offers all opportunities in critical issues such as continuous maintenance of vehicles, determination of purchase and delivery points according to the renter, and online support.

Whether it is a large vehicle for a large family or a city vehicle for two people, you will have the opportunity to explore all these new places and natural beauties with the vehicle you rent.
Where to go in Datca?
Datça is one of the first choices of those looking for a peaceful holiday stop dominated by calmness. You will even have plenty of time to explore over 50 bays on the Datça peninsula.

Kargı Bay, one of the most known and popular of these bays, is 3 km away from Datça center. It is highly preferred due to its clean sea and the presence of many businesses. Taşlık and Kumluk beaches in the center of Datça are worth seeing. Located at the point where the Aegean and the Mediterranean meet, the ancient city of Knidos, which is the farthest point of the island, is another special place that you should definitely see when you come to Datça. The Temple of Apollo, the ancient theater and the ruins will take you on a special journey in history.

Another name that comes to mind when talking about Datça is Can Yücel. Old stone houses adorned with bougainvillea, art workshops, and cafes, which you will see in old Datça, where he wrote his poems, transform this special town with its unique texture into an open-air festival.


What to eat in Datca?
Datça stands out with its delicious fish varieties and olive oil dishes in its unique geography where the Aegean and the Mediterranean meet. One of the special things that come to mind when talking about Datça is the almond trees. Therefore, we recommend you try different flavours such as almond paste and almond coffee.
FAQ about car rental in Datca
What are the places to visit in Datca?
Kargı Bay, Palamutbükü, Taşlık, Kumluk beaches, Old Datca, Knidos Ancient City and Aktur Datca are the main stops you can visit during your trip.
How many kilometers from Muğla Dalaman Airport to Datca?
It is 160 kilometers from Muğla Dalaman Airport to Datca.
Which types of vehicles are preferred for Datca travel?
Middle segment passenger cars are the most preferred vehicles for Datca travel.
How many kilometers from Marmaris to Datca?
It is 70 kilometer from Datca to Marmaris.
The latest model and well-maintained rental vehicles with insurance coverage are with you at the Datca location with the assurance of www.oscarrentacar.com. www.oscarrentacar.com is the indispensable address for Datca car rental services.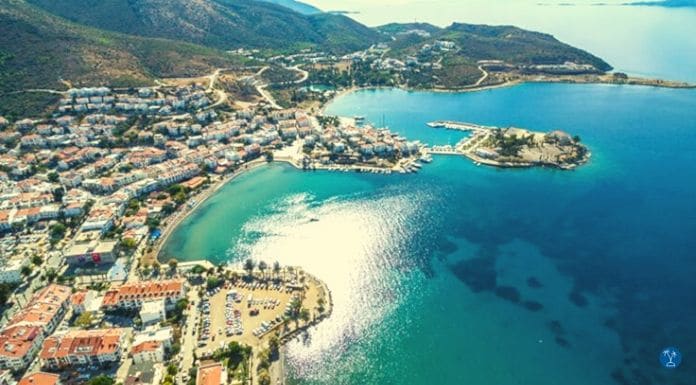 Muğla Datca
Datca Car Rental