Kalkan, The Place Where History and Nature Meet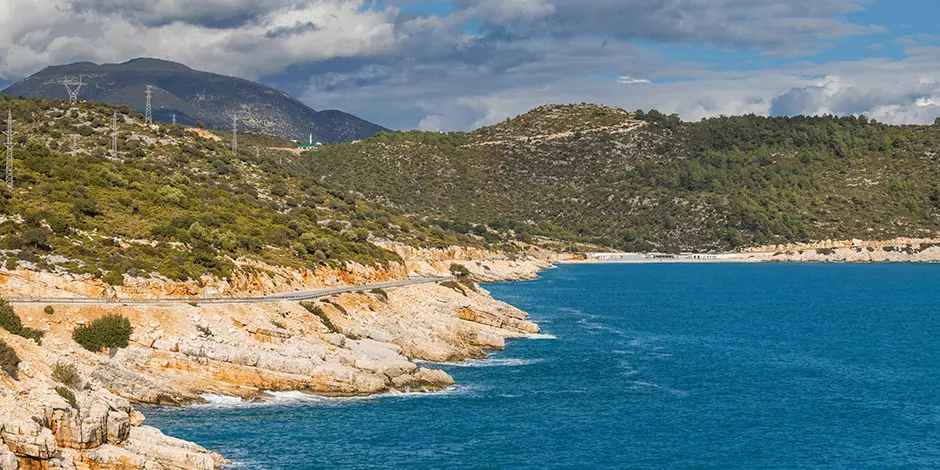 Kalkan, one of the magnificent beauties of the Mediterranean, admires those who see it with its history and nature. Kalkan, a small coastal town, suffers an influx of both domestic and foreign tourists every year with its nature and various features. Herodotus, the famous historian of the region, where there was an established British population, used the phrase the closest place in the world to the stars. The region also has a strategic location during many civilizations, and there are many historical sites in Kalkan. Kalkan, known as the place where many civilizations lived, from the Hittites to the Lydians, from the Romans to the Ottomans, was founded through merchants from the island of Meis.


Water and extreme sports are of great interest in Kalkan. In this direction, almost everyone can find something for themselves in Kalkan. In Kalkan, which has a typical Mediterranean architecture, you can also encounter Caretta Caretta's.


How To Get To Kalkan?
Kalkan is located 120 km from
Dalaman Airport
. Because it is located in one of the southernmost extreme points of Turkey, transportation is possible by car and airline from both Ankara and Istanbul. After reaching Dalaman, you can go to
Fethiye
and from there to
Kas
via Havas buses or Kalkan car rental services. Especially with
Kalkan car rental services
, you can reach Kalkan in a short time and easily
When Do You Get To Kalkan?
In Kalkan, where the Mediterranean climate prevails, the air temperature is always moderate. In summer, there is a long sea season in Kalkan, where extremely hot weather lasts. But it is possible to express that the summer months are extremely crowded and expensive. May and September are therefore the most ideal period to go to Kalkan. During these months, Kalkan has both more affordable prices and less crowded and has warm air that does not burn.


Things To Do In Kalkan
Many of the local and foreign tourists who come to Kalkan are looking for answers to the question of what can be done in Kalkan. The greatest place you can go to in Kalkan is the magnificent beaches. The beaches of Kalkan, which are immaculate, clear, and have great beauty, are a great place to cool off and spend pleasant minutes. Besides,
Patara Beach
is the most preferred of the beaches, each of which has a great history and natural beauty. Besides, Kaputas Beach is often preferred as a beach. You can also open the doors of a perfect holiday by choosing Büyük Pebble Beach, which has a view hidden by trees.
Firnaz dark and Blue Cave is one of the most enormous places that can be preferred in Kalkan. Besides, you can crown your magnificent natural holiday with historical beauties by visiting places such as Simena, Xanthos, and Letoon, which are historical ancient cities with historical beauty.


Saklikent Canyon
, Bezirgan Plateau, and Islam Village are among the other natural and historical beauties that can be visited in Kalkan. Besides, you can participate in a boat tour in Kalkan. Kekova boat tour is an extremely flawless tour and allows you to see the natural beauties of the region up close. Besides Kekova Tour, the 5 Islands boat tour is of great interest.
Another activity that can be done in Kalkan is going to the island of Meis, which is connected to Greece. You can enjoy this natural beauty by getting a short-term Greek visa. Snorkeling and paragliding are among the other natural activities in Kalkan. Besides, you can participate in trips organized in the surrounding areas and make a safari tour.


About Kalkan Car Rental Services
If you want to make perfect use of Kalkan car rental services and travel much more comfortably in Kalkan, you are at the right address. If you want to benefit from the highest quality and professional Kalkan car rental services offered by our company, you can contact us.


We mentioned that there are many places to visit in Kalkan and many activities to do. If you do not want to make the most of these activities and deal with public transport, you can make the most of Kalkan car rental services.