Milas Car Rentals
We are Milas , one of the 13 districts of Muğla . The city, which is located between Fethiye and Marmaris, is connected to Ortaca district and you want to set out to discover numerous beauties. By renting a car, you can explore each point in detail and add new experiences to your life.

Now, what to eat, where to go and which cars to rent in Milas:


Everything About Renting a Car in Milas
If you are in a city that includes 27 different ancient cities, there are many places to go, and you can access each of them by renting a car. Below, you can see the list of natural beauties and historical places worth seeing in the district between Yatağan and Bodrum.

What about the rental options? Your first need to visit Milas is a comfortable and safe car .

First of all, we can easily say that Renting a car in Milas will provide you with great comfort as there are many points you will want to explore. By renting a car, you will have the luxury of stopping and discovering a new place whenever you want.

If few people are going on vacation, a compact vehicle will easily do your job. Suitable for 4 people on short trips and 2 or 3 people on long trips, these vehicles are usually hatchbacks. It will be useful to rent a hatchback car for an average of a week-long trip.

However, if you are more in number or have a lot of luggage, we recommend you rent station wagon type vehicles with very good road holding and high luggage volume. If you want to travel to regions where the terrain is uneven, it would be better to choose SUV type vehicles .

There is a distance of 50 km from Milas to Bodrum, 75 km from Muğla Center, 90 km from Akyaka, 67 km from Didim, 18 km from Milas-Bodrum Airport and 180 km from Izmir. You can easily go to all these points with the most suitable equipment and price vehicles.

Our company, which has the largest vehicle fleet in the region, offers all opportunities in critical issues such as continuous maintenance of vehicles, determination of purchase and delivery points according to the renter, and online support.

Whether it is a large vehicle for a large family or a city vehicle for two people, you will have the opportunity to explore all these new places and natural beauties with the car you rent.
Where to go in Milas ?
The first place that comes to mind when Milas is mentioned is Bafa Lake . Bafa Lake, which attracts attention with its long coastline and magnificent view, should be one of the first stops you will visit when you go to Milas.

You should see İncirliin Cave and Gökçeler Canyon , where you cannot take your eyes off of the giant stalactites, columns, and dripstone pools. Yediler Monastery, Beçin Castle, Iasos Ancient City, and Gümüşkesen Monument are beautiful places with historical textures.


What to eat in Milas?
In addition to seafood and roasted herbs, Milas meatballs are at the top of the list you should try. Local dishes include roasted sycamore, stuffed zucchini flowers, göce tarhana, boiled radish, and hibiscus .


FAQ About Car Rental In Milas
What is the average price of renting a car in Milas ?
The average price for renting a car in Milas is 220TL.
Where to visit in Milas?
Lake Bafa, Gümüşkesen Memorial, Iasos ancient city, the Yediler Monastry are the places to visit in Milas.
How far is Milas from Bodrum Airport?
It's 18 km.
Which types of vehicles are preferred for Milas?
Mid-segment passenger cars are the most preferred vehicles for Milas travel.
How far is Milas from Bodrum?
It's 50 km.
The latest model and well-maintained rental vehicles with insurance coverage are with you at the Milas location with the assurance of www.oscarrentacar.com. www.oscarrentacar.com is the indispensable address for Milas car rental services.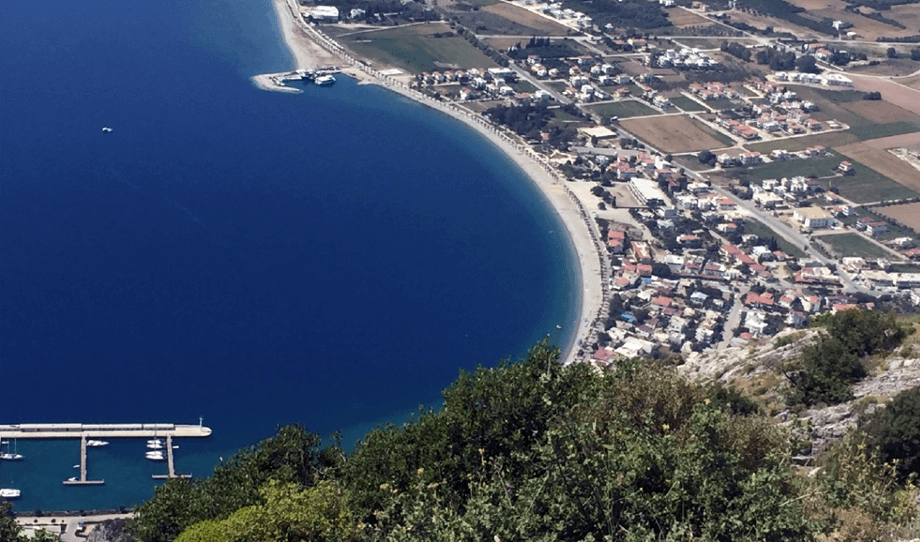 Muğla Milas
Milas Car Rental