Dalyan Car Rental
We are in another remarkable city of Muğla; Dalyan. The city, which is located between Fethiye and Marmaris, is connected to Ortaca district and you want to set out to discover numerous beauties. By renting a car, you can explore each point in detail and add new experiences to your life.

Now let's talk about what to eat in Dalyan, which bays to go to, and which type of vehicles you can rent to go to the places you want to.
Everything About Renting a Car in Dalyan
Journeys through Iztuzu Beach, Kargıcak Bay, Kaunos King Tombs, and dreamy roads surrounded by pine trees and lagoons towards the fascinating world of caretta carettas.

The first thing you need to visit a Mediterranean town, which is preserved in the heart of nature and attracts attention with its breath-taking stops waiting to be discovered, is a comfortable and safe vehicle.

First of all, we can easily say that renting a car in Dalyan will provide you with great comfort due to the large number of points you want to explore. By renting a car, you will have the luxury of stopping and discovering a new place whenever you want.

If few people are going on vacation, a compact vehicle will easily do your job. Suitable for 4 people on short trips and 2 or 3 people on long trips, these vehicles are usually hatchbacks. It will be useful to rent a hatchback car for an average of a week-long trip.

However, if you are more in number or have a lot of luggage, we recommend you rent station wagon type vehicles with very good road holding and high luggage volume. If you want to travel to regions where the terrain is uneven, it would be better to choose SUV type vehicles , which is what we recommend you rent.

Some details you may want to know while searching for car rental options in Dalyan : There is a distance of 20 km from Dalyan to Dalaman, 25 km from Dalaman Airport, 10 km from Ortaca, 80 km from Marmaris and 60 km from Fethiye. You can easily go to all these points with the most suitable equipment and price vehicles.

Our company, which has the largest vehicle fleet in the region, offers all opportunities in critical issues such as continuous maintenance of vehicles, determination of purchase and delivery points according to the renter, and online support.

Whether it is a large vehicle for a large family or a city vehicle for two people, you will have the opportunity to explore all these new places and natural beauties with the vehicle you rent.
Where to go in Dalyan?
Iztuzu Beach is the first place that comes to mind when talking about Dalyan. The beach, which was awarded the "Best Open Space" award by The Times in recent years, is one of the most prestigious caretta caretta regions in the world. It is also one of the few beaches in the world, located between fresh water and sea water. The beach, which is about 5 km long, has an exquisite yellow sand. Special protection rules are applied for caretta carettas in the area where it is forbidden to swim from 8 pm to 8 am. The beach is 10 km from the center of Dalyan.

One of the special areas in Dalyan is undoubtedly the Kaunos Ancient City and the Kaunos King Tombs. One of the most beautiful examples of stone workmanship, you should definitely see the monumental tombs with unique details when you visit Dalyan.

When you go to Dalyan, do not miss Radar Hill, which fascinates with its view, and Kargıcak Bay, where you reach the road leading to this hill. Sülüngür Lake, which gives one side to İztuzu Beach and the other side to pine forests, is another natural wonder that proves the magical atmosphere of Dalyan. In the lake, which is 5 km away from the center of Dalyan, every image that appears especially at sunset is a separate photo frame.
What to eat in Dalyan?
Dalyan, which takes its name from dalyan meaning fish trap, is a town that stands out with its fishing. Blue Crab and Grilled Fish are among the best options in season. While you are in Dalyan, do not miss the Aegean herbs. Olive oil dishes made from various herbs such as hibiscus, mustard, chicory, and arabic hair will leave a delicious taste on your palate.
FAQ about car rental in Dalyan
What is the average price for car rental in Dalyan?
The average price for car rental in Dalyan is 230 TL.
What are the places to visit in Dalyan?
Iztuzu Beach, Kargıcık Bay, Kaunos King Tombs and Ancient City are the stops you can visit during your trip.
How many kilometers from Muğla Dalaman Airport to Dalyan?
It is 20 km from Muğla Dalaman Airport to Dalyan.
Which type of vehicles are preferred for Dalyan travel?
Middle segment passenger cars are the most preferred vehicles for Dalyan travel.
How many kilometers from Dalyan to Fethiye?
Ölüdeniz is 60 km from Dalyan.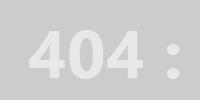 Muğla Dalyan
Dalyan Car Rental